Destination Management Company Insides Shares Group Activity Ideas in Colorado Springs
Come experience Colorado Springs as we take you on a 48-hour brief tour of this amazing city to see all there is to offer. We've put together a sample itinerary of Colorado Springs as it's meant to be experienced.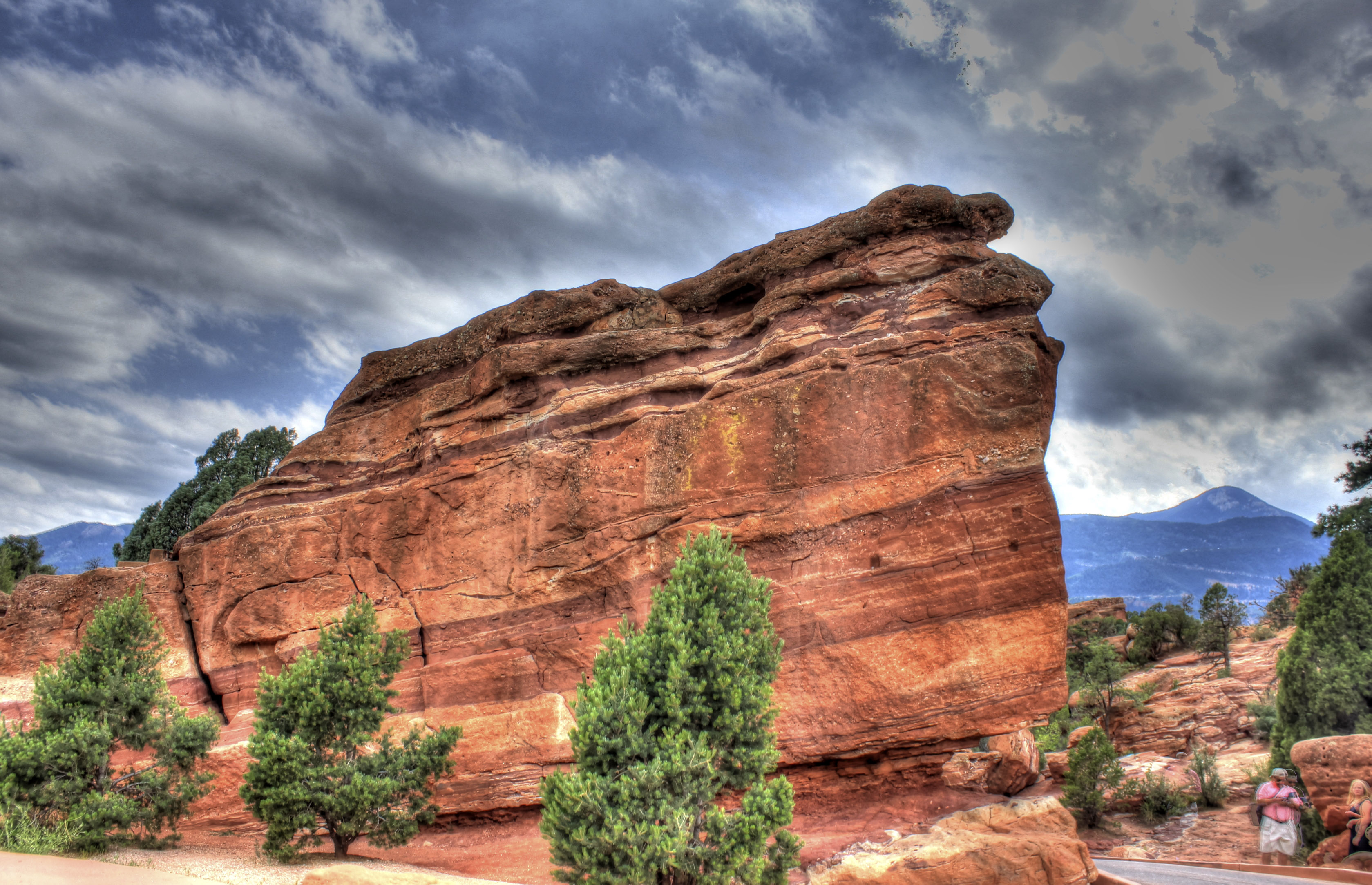 Things to do in Colorado Springs
Colorado Springs was built on the vision that a region and its community can be a destination equally worthy of development and preservation. Historic Colorado Springs sits at the foot of its towering Pikes Peak, and is a place of recreation, opportunity and exceptional beauty. Simply enjoying the natural wonders of the area would suffice for your time spent here, which will only amplify your next breathtaking 48 hours!
Here's a sample itinerary of all that's possible to see and do in Colorado Springs:
Day 1 in Colorado Springs
9:00AM – Arrive in Colorado Springs & Head to Cheyanne Mountain Resort
Equal parts world-class meeting facility and four-diamond resort, the multifaceted Cheyenne Mountain Resort (CMR) is a place where the possibilities are as endless as the views. For meetings, spectacular indoor and outdoor venues create the backdrop for imaginative events, allowing attendees to enjoy the beautiful setting while remaining productive and inspired.
10:30AM – Garden of the Gods Segway Tour
Garden of the Gods is the Colorado Springs postcard – a registered National Natural Landmark featuring stunning, 300-foot sandstone rock formations. On this guided Segway tour, you'll cruise through unobscured views of the towering formations, ensuring your visit is nothing but memorable! Your guide will speak to the history of Colorado Springs and can answer any questions you have about the landmark. You can expect to see exotic plants and wildlife, eagle's nests, red tail hawks, big horn sheep, and you may even see the figures of bold climbers scaling up the rocks.
12:30PM – Manitou Springs
Just 10 minutes from Garden of the Gods is the enchanting Manitou Springs. For lunch, we recommend the Mona Lisa Fondue Restaurant. The restaurant was originally built as the Park Place hotel, offering a welcoming and comfortable atmosphere. Your 4-course meal will include a variety of cheese fondues, breads, fresh vegetables, a selection of fine meats, and a mouth-watering assortment of chocolate fondues. After lunch, enjoy a few hours of shopping at your leisure! Besides being home to several world-class, nationally famous historic restaurants and many charming eateries, Manitou Springs has wonderful artisan shops and galleries.
2:30PM – Freshen up at CMR
Relax and freshen up back on site at CMR. Take some time to yourself to enjoy their exquisite combination of casual comfort and warm elegance or take advantage of some of their on-site accommodations: The Alluvia Spa, Swimming, Tennis, Golf, or enjoy some time by the lake.
5:00PM – Dine Around in Colorado Springs
Head down the Rabit Hole and indulge in their wonderfully magic, ever-changing menu of seasonally inspired small plates. They thrive off of their passion for different foods, and use that passion to incorporate a rotating, internationally eclectic menu.
Locally owned MacKenzie's Chop House is home to the Spring's finest steaks, fresh seafood, martinis and wine. A comfortable mix of causality and elegance, MacKenzie's has been recognized as Colorado Spring's premier dining destination since 1997.
Recently listed in Open Table's "100 Most Scenic Restaurants in America," Peppertree provides a more inclusive and interactive dining experience, where many dishes, including some of their most popular steaks, are served right at your table.
10:00PM – Night Cap at the Golden Bee
Cap out the night at the most "authentic gastropub in Colorado Springs", the Golden Bee. The Golden Bee will make you feel as though you have been transported right to a cozy, British Pub in the heart of England. The Golden Bee was transferred to the Broadmoor Hotel directly from the UK and didn't miss a beat in between. 
Day 2 in Colorado Springs
9:00AM – CMR Breakfast
Start the morning with an extensive, complimentary breakfast buffet in CMR's Mountain View Restaurant with gorgeous elevated ceilings, a relaxing ambiance, and an outdoor terrace kept company by the surrounding mountains. The culinary team provides a variety of daily fresh selections and professionally prepared meals for guests each day.
10:30AM – Guest's Choice!
White Water Rafting
White water rafting adventures in the stunning Colorado Springs create memories that last a lifetime. Rafters along the Arkansas River often catch a glimpse of deer, elk or bighorn sheep along the banks as they experience world-class whitewater. There will be options provided from beginners to advanced participants, so you can choose your own adventure!
Ziplining
Soar high above the foothills of historic Manitou Springs at the foot of Pikes Peak! Indulge in excitement and spectacular vistas while ziplining over a stunning alpine canyon. This natural-terrain course features five ziplines varying from 225-650 feet.
4X4 Jeep Adventure
Enjoy the fresh mountain air while experiencing a jeep tour like no other! From a gentle city and foothills tour to the top of Pikes Peak and beyond on backroads and 4×4 trails, we can customize your jeep trip to make sure your experience is just what you anticipated.
**Lunch included in each activity.
3:00PM – CMR Happy Hour
Once everyone is congregated back at the resort, enjoy Happy Hour at Elevations, CMR's rustic bar infused with local flavors. Guests can take advantage of the bar's indoor amenities or take their crafts and cocktails to the gorgeous outside terrace.
Take part in a unique dining experience at the famous Seven Falls Waterfall, Restaurant 1858. Restaurant 1858 sits at the banks of Seven Falls waterfall, and offers authentic Colorado cuisine, surrounded by "Gold Rush" art and photographs dating back to the 1800's. In addition to their main dining room, Restaurant 1858 additionally offers a patio to dine al fresco near the surrounding falls.
8:30PM – Campfire Night Cap
 Wrap up your mountain weekend with camp fire s'mores, fresh brewed coffee, and night caps on site at CMR, and take in the Rocky Mountain views one last time from the best spot around!
Day 3 in Colorado Springs
8:00AM – One Last Sight to See!
After one last breakfast at CMR and before your flight out, choose between two of Colorado Spring's most famous tours:
Air Force Academy:
The Barry Goldwater Air Force Academy Visitor Center serves as the gateway to the United States Air Force Academy for hundreds of thousands of tourists each year. The center provides information on Academy history, cadet life and campus attractions. You can walk to the iconic Cadet Chapel, observe the cadet wing march to lunch, visit the Honor Court and Field House, and more.
Olympic Training Center:
The U.S. Olympic Complex in Colorado Springs is the flagship training center for the U.S. Olympic Committee and the Olympic Training Center programs. More than 15 other member organizations, as well as two international sports federations and the USOC headquarters are also located here. You will enjoy tours of the complex, where athletes are often seen in training and competition.
Are you ready to experience Colorado Springs yourself?

Would you like more information, planning a special event or need our destination management services? Contact Imprint Events today for help!
Filed under: Colorado, Destination Management, Live Music and Entertainment, Tours & Attractions